Depending on your business needs we can install the Microsoft Access as part of the Microsoft Office suite or upgrade your business to SQL Server to meet all your data management requirements.

Microsoft Access and SQL Server are considered the industry standard for business database systems.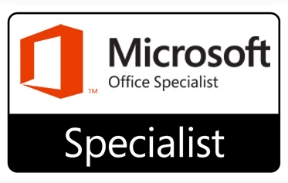 Microsoft Access
For the small business we can setup, configure and manage MS Access databases without the costs and overhead of your own SQL server. This is a cost effective solution for smaller companies with data management needs.
SQL Server
For the medium to large size business our network engineers specialize in implementing Microsoft SQL server(s) for all your company's data needs. We can install, configure and manage SQL server in a single network setting or throughout your enterprise.
Data Migration
If you are currently using a non-Microsoft Data Management system or an older version of Microsoft Access or SQL Server we can migrate or upgrade your Data Management system.
Integration
We can integrate all your information processing requirements from separate sources into a meaningful and valuable resource.
Training
One of the most important components of office systems is training users. We offer simple one-on-one training, and we can train your trainers. We also provide group training on-site, and we provide remote training from our site where you never need to leave your office. We provide training for all Microsoft products.
Backup and Recovery
Backup and recovery are critical parts of any system. In a typical environment, PBS deploys five to six data redundancy and off-site recovery solutions.
Support
We provide on-going support on-site or remote for your staff to help solve any issue that may arise.